Last week, I decided to venture into Magic City Comic Con around the Miami Convention Center to try some new conventions other than Florida Supercon. I felt the same way when I went to Florida Supercon back in 2013 in which I felt a bit crowded due to too many vendors and tight hallways. However, the energy of all the people cosplaying and having fun with their friends and family is always great to see. There were so many great people that I've been wanting to see and have had the chance to meet them rocking my new JV Club t-shirt courtesy of Janet Varney.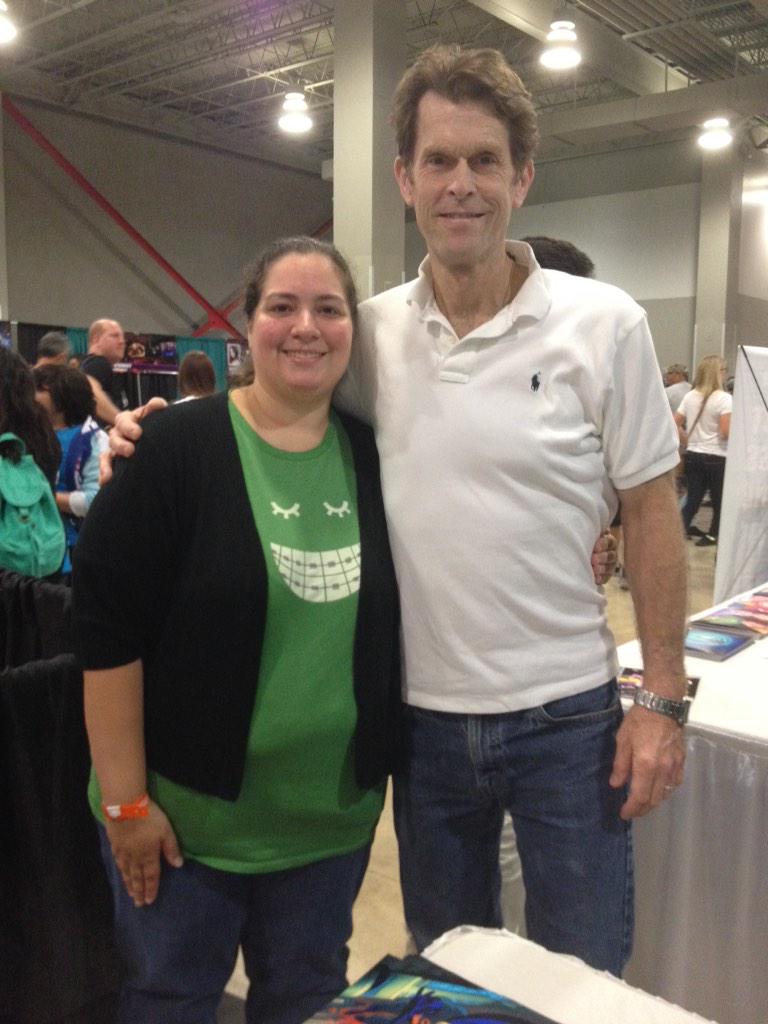 Kevin Conroy has been the voice of Batman since
Batman: The Animated Series
since the early 90's and has recently done the
Batman Arkham
games on the Xbox 360 and PlayStation 3. For many people, he has been the definitive Batman, even beating the likes of Adam West, Michael Keaton, and Christian Bale. He's a really nice guy and even told me that he has a sister and aunt named Patricia, which is pretty cool.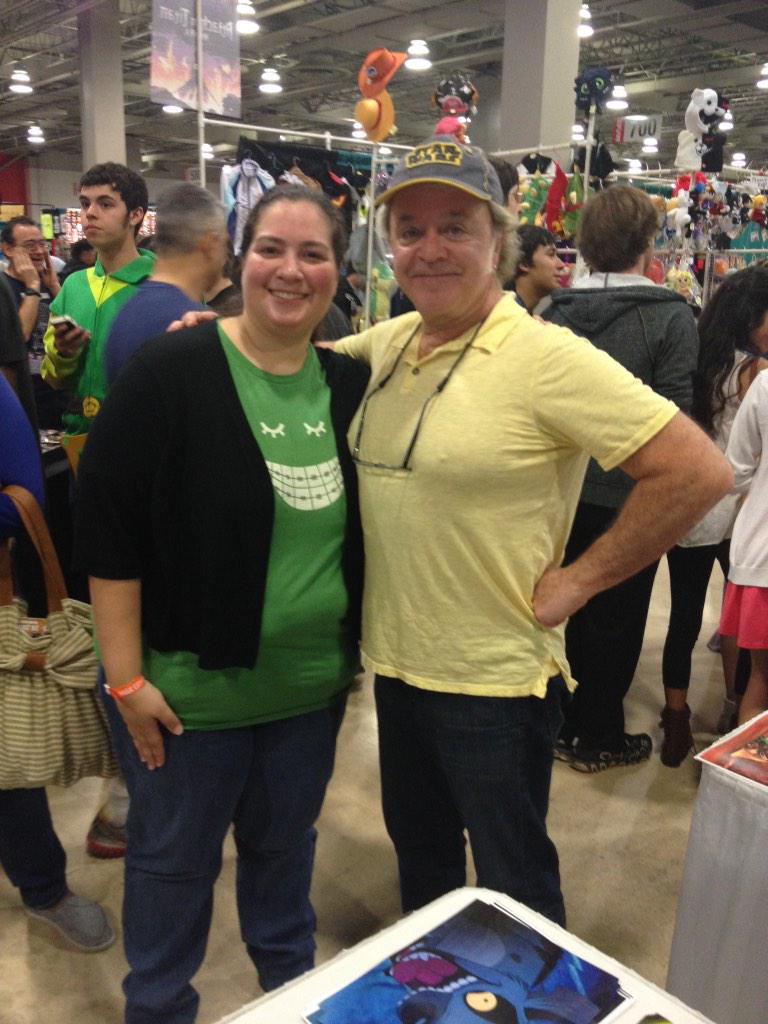 Jim Cummings has been a veteran voice actor for almost 30 years mostly known for doing a lot of Disney TV shows and movies such as Darkwing Duck from
Darkwing Duck,
Don Carnage from
Talespin,
the current voice of Winnie the Pooh and Tigger, Ray from
The Princess and the Frog,
and more. I had to wait for at least 30 minutes due to him and other voice actors being at a panel. When he did arrive, a lot of people lined up to get his autograph and take a picture with him. There was even a girl who almost cried when he did his Winnie the Pooh voice. He was so sweet and had even gave me a hug after we took this picture. I definitely want to have him as a guest on Casual Chats in the future.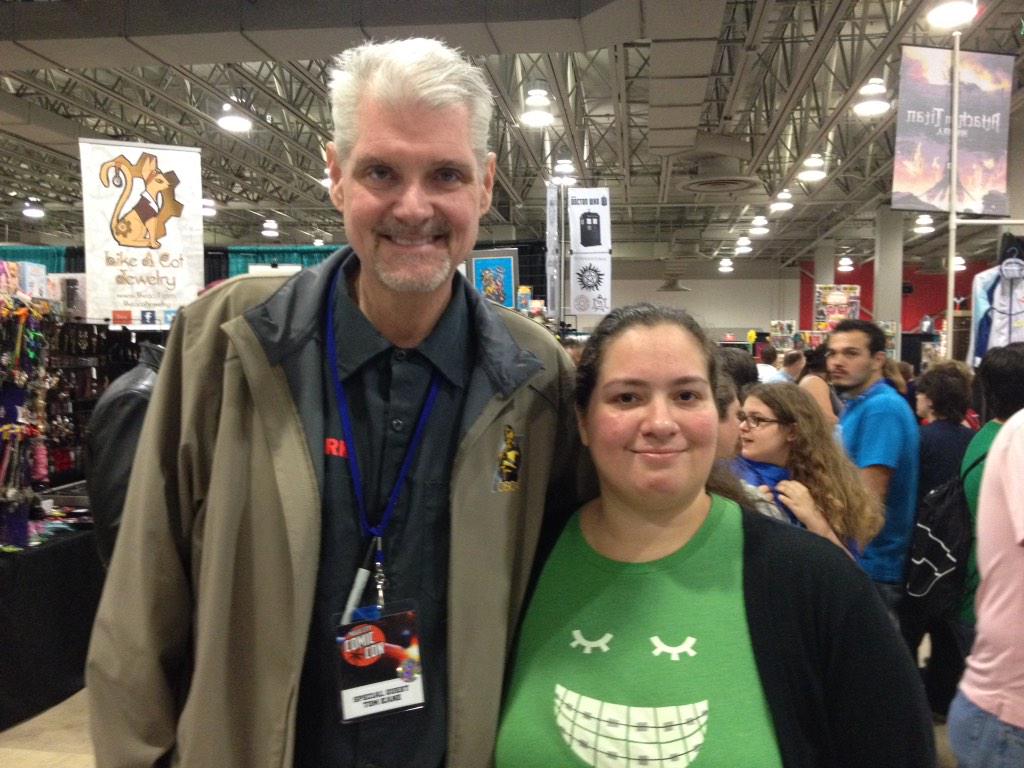 Tom Kane is another voice actor who's mostly known as Yoda from
Star Wars: The Clone Wars,
Professor Utonium and HIM from
The Powerpuff Girls,
Darwin from
The Wild Thornberrys,
Mr. Herriman from
Foster's Home for Imaginary Friends,
and more. Similar to Jim Cummings, I had to wait for 30 minutes for him to arrive. He was a pretty quiet guy and didn't really say too much, but he was pretty nice.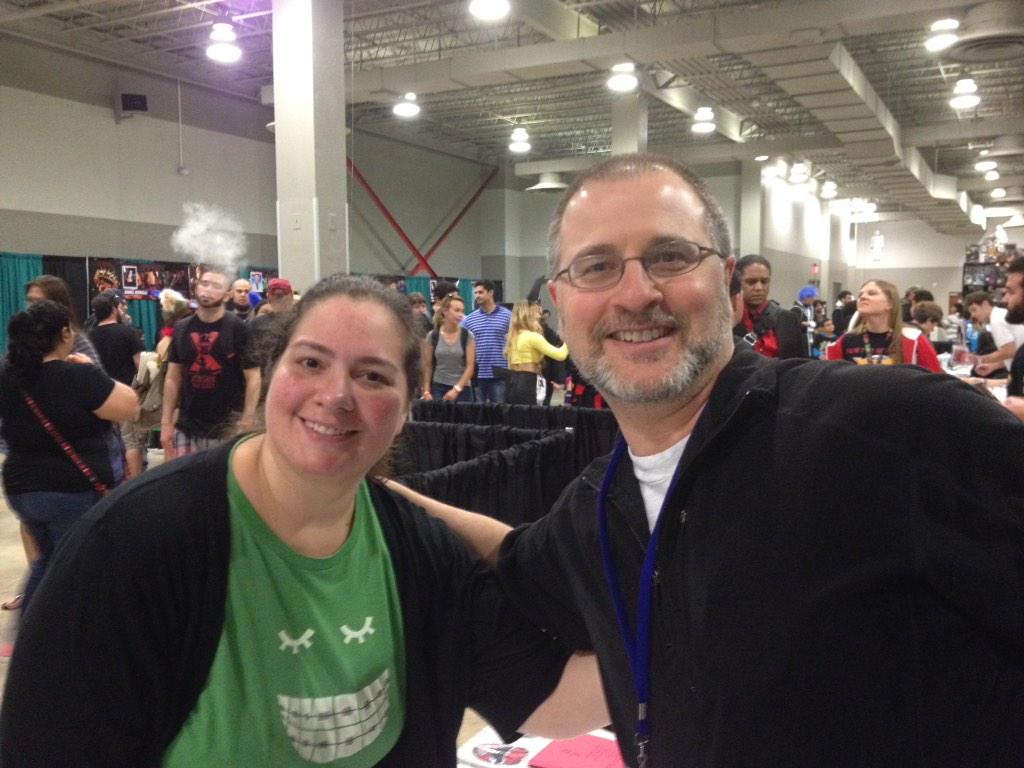 This was the main reason I wanted to go to Magic City Comic Con. To meet this guy! Greg Weisman has created some of the most critically acclaimed animated shows of all time such as
Gargoyles, The Spectacular Spider-Man, Young Justice,
and
Star Wars Rebels.
Unfortunately, pretty much all of them were cancelled before its time. His style of writing, creating characters, and making complex worlds are all amazing! He was such a really nice guy and has been really patient on getting this picture done right after my camera made it blurry.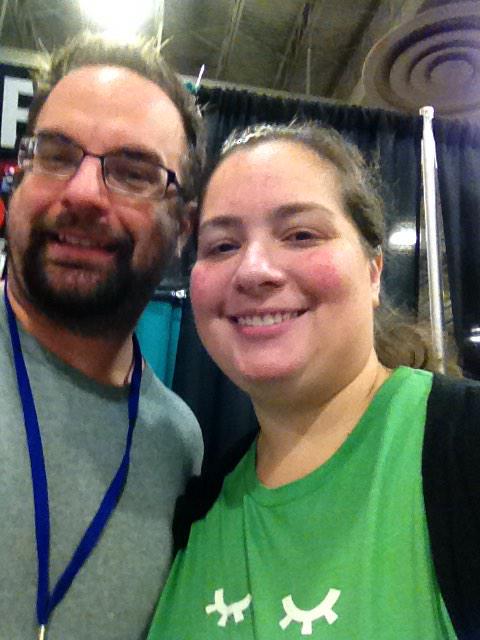 Tim Seeley is a comic book writer mostly known for writing the Grayson, Revival, and Sundowners series. While not much of a reader, I've heard of his work from the Comic Book Cast and knowing he was going to be at Magic City Comic Con, I had to meet him.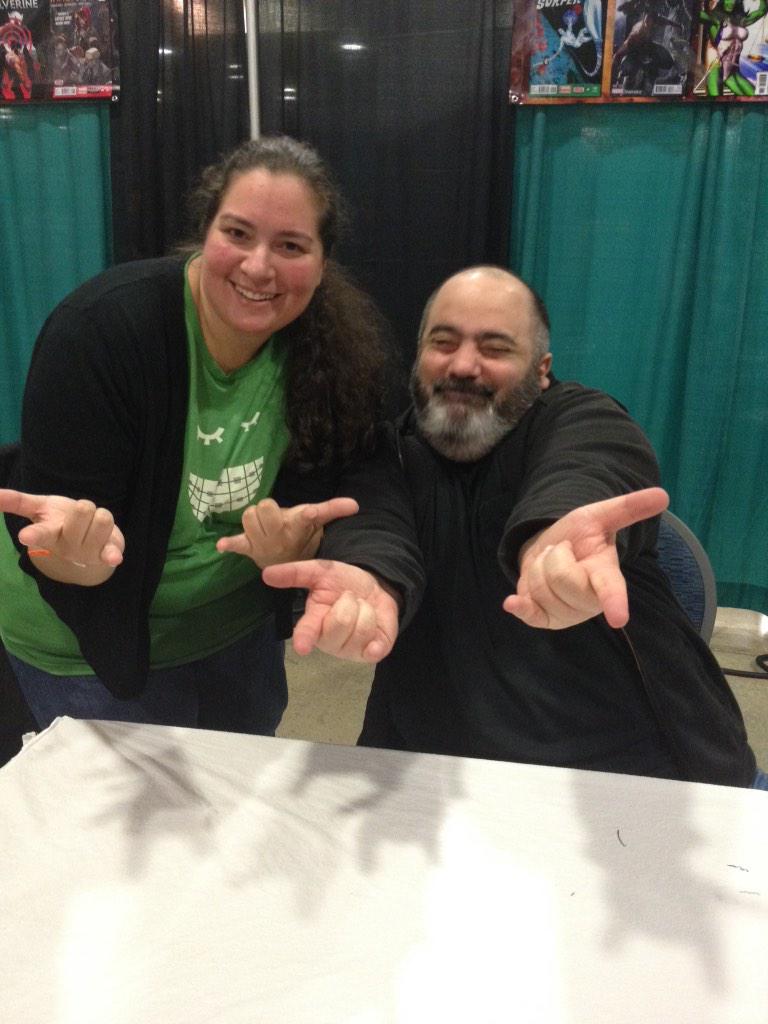 Another well known comic book writer I really wanted to meet was Dan Slott, who's mostly known nowadays for writing the Spider-Man and Silver Surfer comics. He was such a fun guy making everyone that took pictures with him shoot webs like the Webhead hero himself. That was a ton of fun!
Overall, not much to say, but I did have an fun time. We'll see what else 2015 has in store.
That's all for now. Hope to see you around Old School Lane soon. Thanks for reading.
-Patricia