Hey everyone, Patricia here. Wow, it's been a while since I've been on this blog site. For those who have followed Old School Lane exclusively on this blog, I have NOT stopped doing online content. Far from it. For those who aren't following me on my other social media, I have been archiving Casual Chats, We're in Between, PixMix, DreamMachine, Old School Lane Interviews, Nick Jukebox, The Roald Dahl Retrospective, and other miscellaneous podcasts on Anchor for the past 5 months. I also upload new episodes of Casual Chats and Old School Lane Interviews on Anchor before going on YouTube. Click on the
link
here to check it out Anchor or any of the other podcast streaming sites to listen to the classics as well as the new episodes.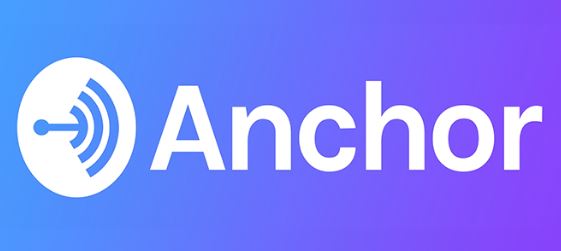 Then there's the YouTube channel where my cohosts and I have continued to do podcasts and videos. My most recent uploads were the Casual Chats on
A Goofy Movie, An Extremely Goofy Movie,
and
Father Ted,
the premiere of Old School Lane Reads and the Old School Lane Book Club reading
Things I Can't Explain: A Clarissa Novel
written by Mitchell Kreigman, and Parts 1 and 2 of The Pros and Cons of
Hey Arnold: The Jungle Movie.
If you haven't subscribed yet, please do so. We're almost at 8,000 subscribers. It would be great if we can reach 10,000 subscribers at the end of the year, but 8,000 would be a great feat to reach.
For those who have been following me on my social media, then you've noticed that I haven't been posting online content lately. Well, I've been very preoccupied with many things. First off, I've been taking summer courses online to continue getting my classes done for school so that I can graduate. Second off, I've had a lot of other commitments that has been taking up my time so I haven't been sitting down on my laptop writing or editing audio. Finally, and here's the biggest one, I have had severe technical issues on my laptop where I've been doing my online content over the last few years.
For those who have seen me trying to do a livestream Q&A or livestreaming one of the Jackbox Games, you've noticed major slowdown, crashes, and errors where I had to restart my stream to get things going. Well, everyone, I would like to introduce you to the laptop that I was working with for the last 7 years.
It was barely hanging on by a thread due to the broken screen and loose wiring. Then there's the fact that I live in small town that doesn't have great connection and tends to have severe winds and rains during certain seasons. It tends to chug at a slow rate whenever I turn it on, I have bad video and audio connections whenever I'm on a livestream talking to someone, and sometimes the computer freezes on a certain site. If it wasn't for the fact that it has a touchscreen, the situation would be much, much worse. I'm very thankful it has survived producing over 70 episodes of Casual Chats, every episode of We're in Between, every video I ever posted, all the livestreams, and other miscellaneous content. But it's time to move on.
With my birthday approaching, my wonderful co-host Arun Mehta from The Arun Mehta Show gave me a new laptop that is more powerful than my old one. I'm very thankful for this gift as it'll help me with producing more stuff efficiently as well as other uses. I'm in the process of transferring my files to this new laptop and maybe fixing the screen to put away in case of emergencies.
Another major transition I'm planning on doing is a new website for Old School Lane. I'm very appreciative for what Blogger has done over the past 7 years hosting all my blogs and videos, but again, it's time to move on. More details on the new website will be coming soon.
That's it for now! Thank you so much for being incredibly patient (what else is new?) with me as I transition with new hardware, my online classes, and other endeavors. Hope to see you around soon. Take care.
-Patricia