Things started to gradually change over the late 2000's. As we mentioned in our last
review, Nickelodeon had started to run out of ideas with their live action programs.
Just Jordan
was nothing more than a copy/paste of previous Nickelodeon sitcoms with bland characters and forgettable storylines. So with that, Nickelodeon had to change with the times, and with that, had to come up with new ideas for their programs. But before we get to our review, a little back story to put you in the perspective of growing up in 2007, especially when it comes to music.
Pop singers and boy bands had dominated the 80's and mid to late 90's, but died off when alternative rock, hip hop, R&B, and rap music came back with full force. Bands and singers such as Linkin Park, Good Charlotte, Avril Lavigne, Pink, Eminem, The Red Hot Chili Peppers, Three Doors Down, Destiny's Child, Ja Rule, Snoop Dog, Sean Paul, Ashanti, Evanescence, Green Day, Ciara, and Nickelback were hugely popular around the late 90's and early 2000's, As time went on, they slowly died off and pop music made a huge comeback. Most people point out that it was due to Hannah Montana.
The Disney Channel was, for many years, always overshadowed by Nickelodeon and Cartoon Network with their programming. It wasn't until
Hannah Montana
debuted in 2006 and became a huge phenomenon. While it was true that
Romeo!
did this concept 2 years prior about being the child of a former singer having his own show, it didn't even come
close
to
Hannah Montana
's popularity. There were clothes, accessories, CDs based off of the show's soundtrack, and even a feature length film. Not only that, but The Disney Channel also had The Jonas Brothers, one of the first boy bands in years, in their TV movie
Camp Rock. Camp Rock,
after the huge success of the
High School Musical
films, also became a huge success. Nickelodeon needed a new cash cow to compete against Miley Cyrus and The Jonas Brothers. In came, Nat and Alex Wolff in the form of The Naked Brothers Band.
Starting as early as 2001, Nat and Alex had learned how to play instruments and had written their own original songs inspired by The Beatles, especially Ringo Starr. When Nat was 6-years-old, he performed a song for the 9-11 firefighters who died during the attacks alongside his band The Silver Boulders consisting of his preschool friends. It also had the sons of news reporter Ann Curry and actress Julianne Moore, William Walker and Caleb "Cal" Freundlich respectively. The name of the band came from when Nat and Alex as toddlers rose out of their bath tub proclaiming "We're the naked brothers band". The name stuck ever since. Their parents were Polly Draper and Michael Wolff. Polly Draper is mostly known as Ellyn Warren in the 1987 television drama
Thirtysomething.
Michael Wolff is a musician who would later on become the lead band member of the 1989 late talk show,
The Arsenio Hall Show.
"The Naked Brothers Band was born purely from the imagination of
my kids and as a mom, first and foremost, I knew I had to document this
time in their lives. I knew immediately I wanted Nickelodeon to be the home
for The Naked Brothers Band because they're bold enough to try something as
authentic, real-kid as this is, and this experience has been a dream come
true for my whole family", said Draper in a 2006 interview with Variety Magazine.
Around 2003, Nat wanted to become a child star, but Draper refused explaining that it would be too difficult. Eventually, she agreed to write, direct, and film a little mockumentary based off the The Naked Brothers Band starring celebrity friends from Draper and Wolff such as the entire cast of
Thirtysomething,
Arsenio Hall, Ann Curry, Uma Thurman, Ricki Lake, Julianne Moore, and more with a low budget of $1,000,000. They even included Jesse Draper, Polly Draper's niece into the film.
"We've always performed for each other at family reunions. We're constantly singing songs at Christmas, goofy songs we've made up, or we'll put on little family plays or make family movies. So when [Aunt] Polly said, 'Let's make a family movie,' we didn't realize it was like, a real movie", said Jesse Draper in a 2008 interview with Daily Bruin. Jesse even appeared in the movie alongside her cousins Nat and Alex as Jesse the band tutor/babysitter.
With that
The Naked Brothers Band
movie debuted on October 23, 2005 at the Hampton International Film Festival.
The movie won for best family feature film at the film festival. The movie became such a big hit that Albie Hecht, the founder of Spike TV and former president of Nickelodeon Entertainment, was in the audience at the film festival and offered to make a TV series based on the film.
"Nat Wolff's soulful and catchy original songs will be a
hit with kids and adults alike," and adds, "The simple, yet kid-poignant
music and videos might even inspire other real kids to go after their own
dreams, making up their own songs or shooting their own homemade-style
music videos", claimed Hecht in an interview with Variety. Eventually, they accepted.
"Having our life turned into a mockumentary wasn't as big a deal as some would think. We took all the friendships, Alex's one liners, and my music and put it into a storyline; it was a heightened reality...The show created a great audience for us", said Nat Wolff in a 2009 interview with Time Out Chicago.
On
January 27, 2007,
The Naked Brothers Band
TV show debuted.
The show keeps the same format that the movie did: a hyperbole of the lives of Nat and Alex Wolff living off their normal lives as rock stars alongside their band members guitarist Qaasim, keyboardist David, cellist Thomas, and bassist Rosalina (played by Allie DiMeco). Their band manager, 11-year-old Cooper, tells them about scheduling record deals, concerts, and performances.
Season 1 focuses on The Naked Brothers Band recording their first album and competing in a Battle of the Bands with the L.A. Surfers lead by a British kid songwriter/singer named Bobby Love. Along with wacky situations involving a sleepover, Nat starts developing a huge crush on Rosalina although he denied it in the early episodes. In the season finale, Nat and Alex find out that the lead singer of L.A. Surfers doesn't have a British accent nor has he wrote his own songs. He in fact stole one of the songs from The Naked Brothers Band. Rosalina thinks that Nat and Alex are liars and quits the band. Nat and the band performs a song dedicating to Rosalina and wins the competition.
Season 2 focuses on The Naked Brothers Band members preparing to go to middle school prom. Nat prepares to ask Rosalina to the prom, but Rosalina's friend Patrice tells him that Rosalina is planning on going to a high school prom with Wade, a really popular boy at her school. Meanwhile, Alex prepares an event to save the polar bears from global warming. It concludes with Nat and Rosalina dancing together and slowly becoming friends by rejoining the band and Alex raising awareness and money from his event for the polar bears despite almost ruining the band's reputation of talking bad about Santa saying that they were bigger than Santa calling him a "fat, blubber belly".
Season 3 focuses on The Naked Brothers Band debuting their first theatrical film. Nat and Rosalina's relationship started become more restrained and she leaves to go on a 6 month cruise around the world. Then all of a sudden, there are rumors of Rosalina kissing a French man. When Nat and Alex confront her, she quits the band again. Eventually, The Naked Brothers Band hire a new bassist named Kristina. As the movie premiere becomes closer, Nat begins to miss Rosalina and they eventually work out their relationship. The series concludes with Nat and Rosalina watching the movie during its premiere.
The series ended its run on June 23, 2009 after 3 seasons. Some of the actors went on to do different projects while others faded into obscurity.
Allie DiMeco is currently a college student at Florida International University.
Qaasim Middleton is a singer, musician and dancer who was recently in an
HBO
documentary
The Music in Me.
Jesse Draper is currently the writer, producer, and star of a web series called
The Valley Girl Show.
Her media company Valley Girl Inc. runs a series of blogs and videos. It has gotten positive reviews from
USA Today, Los Angeles Times, Wired,
and
Financial Times.
To know more information on it, check out
www.valleygirl.com.
Nat and Alex Wolff had worked on the albums
Black Sheep
and
Throwbacks
around July 2009. However, due to the show ending its run and no longer having the rights to the name "Naked Brothers Band", they delayed it until they decided to release
Black Sheep
around October 11, 2011 and
Throwbacks
online in October 2013 under their names.
The show became hugely popular when it first came out. It had garnered the highest ratings for Nickelodeon in over 7 years ranging from 2 to 5 million views on TV and on nick.com.
The Naked Brothers Band
became just as popular as
Hannah Montana
for The Disney Channel. With the popularity of the show skyrocketing, Nickelodeon wanted to continue the series with more episodes and TV movies. However, Polly Draper, Michael Wolff, and Albie Hecht's agents refused since they didn't want to interfere with Nat and Alex's school and life schedules. The Nickelodeon executives no longer conformed to their demands and ended the show rather quickly with little to no announcements. With that said, older audiences who grew up with Nickelodeon absolutely hated it saying that it was the worst show and concept ever conceived and that Nickelodeon had started to take its first steps of copying The Disney Channel. There's just one thing that many people seem to have forgotten when watching the show and the movie and I'm going to point it out rather thick:
IT'S A FUCKING MOCKUMENTARY!!! NONE OF IT IS REAL! THAT'S THE JOKE!
In my opinion, I find both the show and the movie to be rather cheesy, corny, at times stupid, and quite entertaining. Sure it's not perfect by any means, hell no. Some of the characters are either annoying or pointless, some of the episodes and situations are very nonsensical, and most of the music they perform are extremely forgettable, but it's just so ridiculous and plain cute that I can't help but laugh at times.
The Naked Brothers Band
was the Nickelodeon equivalent of
The High School Musical
movies: it was a product of its time of the 2000s with the music, fashion, storytelling, cliched characters, and idiosyncratic scenarios that kids cannot relate to, but wish they can have happen to them. The reviews of some claiming that some of the jokes are sometimes inappropriate are somewhat true, but Nickelodeon has always had shows that were deemed inappropriate with their jokes with shows such as
The Ren & Stimpy Show, Rocko's Modern Life, The Adventures of Pete & Pete,
etc. It seemed to fit right in with Nickelodeon making
The Naked Brothers Band
much more edgier than
Hannah Montana.
Or at least less filled with pop music fluff.
My friend James Walsh, the founder of Manic Expression, had written an article of his series called
Stop The Hate!
on the 90's pop band Hanson. He stated that they weren't as bad as he remembered and that they weren't a real boy band similar to The Backstreet Boys and N'SYNC. They were just brothers who played music all their life and had a popular song that made the Top 100 Billboard Charts and later on dropped from mainstream popularity to become independent musicians, wrote their own music, played instruments, and didn't follow the criteria of corporate meddling. To read that article, click on the Hanson CD picture down below.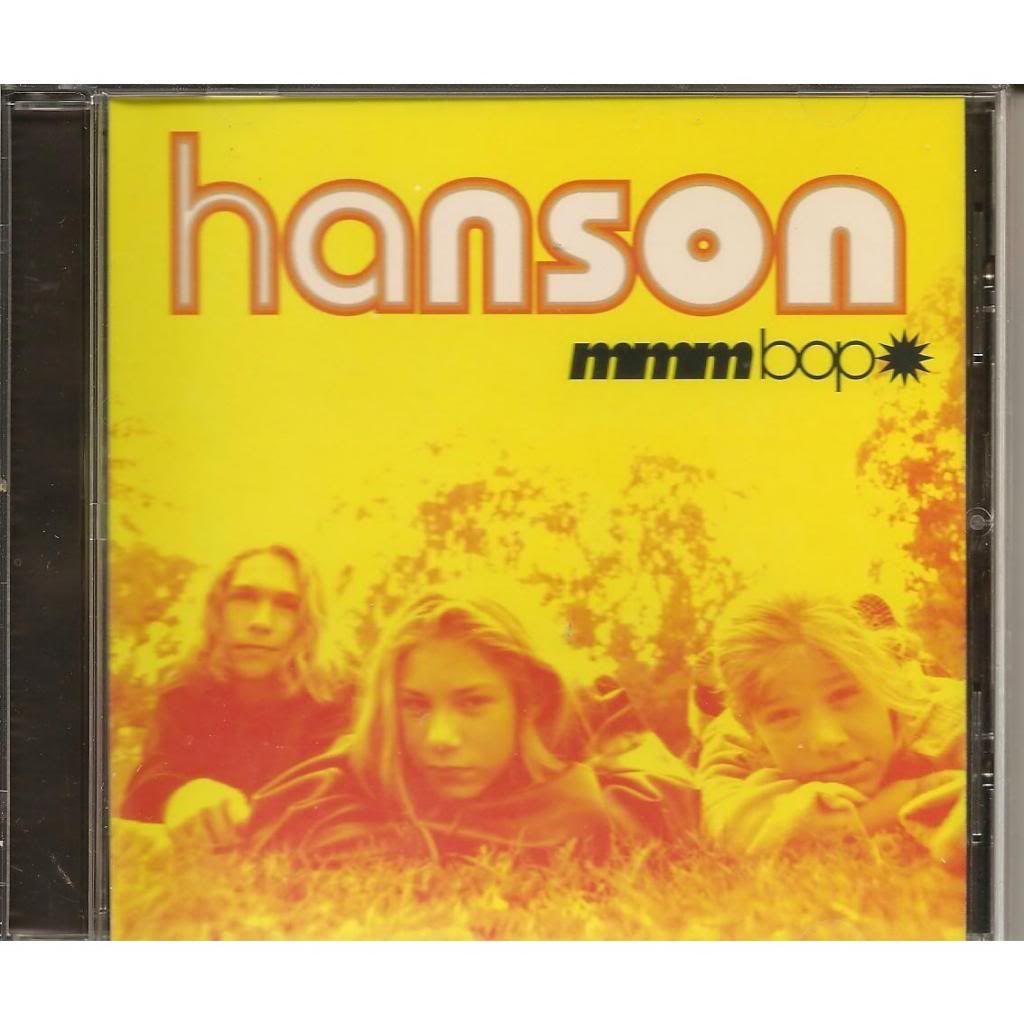 Nat and Alex Wolff were the exact same thing. They were brothers who played music and wrote songs their entire lives. They wanted to have their 15 minutes of fame and they had gotten it with a mockmentary movie and TV series that the critics understood and enjoyed, the target demographic loved, and the general audience hated due to taking way too seriously than the actual medium did. At one point, we all liked a singer or band that we look back nowadays and are slightly embarrassed that we got into and The Naked Brothers Band are no exception. While it's not the best show I've ever seen on Nickelodeon and it does have glaring issues, it's not the worst thing that Nickelodeon has ever done either. Oh trust me, Nickelodeon has done another show based on an actual boy band that is actually much
worse
than
The Naked Brothers Band
ever was. But we'll get to that eventually, don't you worry.
But to conclude my rambling,
The Naked Brothers Band
is a cheesy, corny, and fun mockumentary series. Only recommended to check out if you grew up during the late 2000's or a big Naked Brothers Band fan interested in looking back due to nostalgia. Everyone else can skip it.
That's all for now. Hope to see you around Old School Lane soon. Thanks for reading.
-Patricia