Hey everyone, welcome to another installment of
First Impressions
. Today a brand new book was announced that really got me intrigued. A dark comedy novel called
The Casual Vacancy
written by J.K. Rowling and published by Little, Brown & Co. will be coming out September 27th.
Known for writing the successful
Harry Potter
series, J.K. Rowling is releasing her first novel exclusive for an adult audience. The story takes place in a fictional English town called Pagford which is described as "far more menacing than its pretty facade would indicate". It opens with the sudden death of a popular man whose unexpected demise shocks the town. The battle for his seat on the local council sets off "the biggest war the town has yet seen," with rich people fighting poor, parents battling their teenagers, and wives in conflict with their husbands.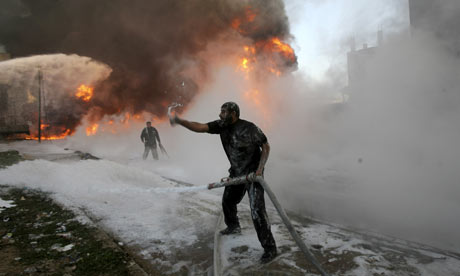 Okay, maybe not that dramatic. But, you get the idea.
The Casual Vacancy
will be a completely different from anything that we've read so far from J.K. Rowling. There's no magical world hidden from our normal, non-magic society, no wizards, no witchcraft, no flying broomsticks, no house elves, and no curses. I think that this will be a great opportunity to have Rowling expand her creativity and her writing skills to come up with something that is just as fascinating, just as compelling, and just as epic as any
Harry Potter
book. Then again, some people might find that she's taking a huge risk by stepping out of a successful franchise that is still popular to this day to embark on something she has never written before. People who have tried to write books for adults after being known for writing books for children never became as successful as they were before. After all, the
Harry Potter
books were originally intended for children and stepping into the world of adult literature could be disappointing for any fan who was been reading her books for over a decade.
Well, my friends, I'm glad that she's taking the next step by writing this book. While the
Harry Potter
series was intended for children, adults read it with interest and love as well. You have to understand that before the
Harry Potter
series, reading books wasn't popular anymore. In a time when teenagers were reading books such as
The Babysitters Club
or
Animorphs
, the
Harry Potter
books were like a breath of fresh air to a tired, dying world of literature. It was like
The Lord of the Rings
trilogy and
The Chronicles of Narnia
for a new generation. Besides, if she would have continued with the
Harry Potter
series, what else could she write about? Voldemort is dead, the wizarding world is safe, and Harry is living a happy life with Ginny and their three children. Not a lot to add, to tell you the truth. The series has a complete ending and it doesn't need to be tampered with. We should leave it the way it is. Although, I am still waiting for the official
Harry Potter
encyclopedia.
Whether you like the books or not, you have to give J.K. Rowling credit. I believe that without her, we wouldn't be surrounded by the slew of popular book series today such as
Twilight
and
The Hunger Games
. Also, the children who grew up with the
Harry Potter
books are becoming adults now and they'll be able to read a brand new book from someone they're familiar with. It will bring up the same excitement to read something completely different from an author that we know that can take our imagination to a new world with interesting people, a dark setting, and a complex story line. I know that she will do an excellent job with this new novel and I will be one of the first people to buy a copy when it comes out.
For more information about the new book, check out J.K. Rowling's new official website
http://www.jkrowling.com/.
That's all for now, everyone. Tune in next time as I review the pilot episode of
Don't Trust the B---- in Apartment 23
and a new movie review. Oh yeah, and Kevin's remaining top 20 cartoons until he reaches #1. Thanks for hanging out with us at Old School Lane. Thanks for reading.
-Patricia