Day 2 of Old School Lane's 5th anniversary celebration has arrived and this time, I will countdown my top 10 favorite interviews Kevin and I have done via blog. When Kevin and I were first starting Old School Lane, we were thinking of what content to put in. Kevin suggested that we should interview actors, actress, and show creators on our blog. I thought that it would never happen in a million years since neither of us were famous content creators or journalists. We were just two pop culture enthusiastic nerds with no connections or recognition online. But 5 years later, we were able to pull it out with over 60 special guests. From 2012 to 2013, we interviewed close to 30 people on our blog so choosing 10 of them was very difficult. But, with a sad heart, I was able to whittle it down to 10. With that said, let's begin.
10.
Ben Diskin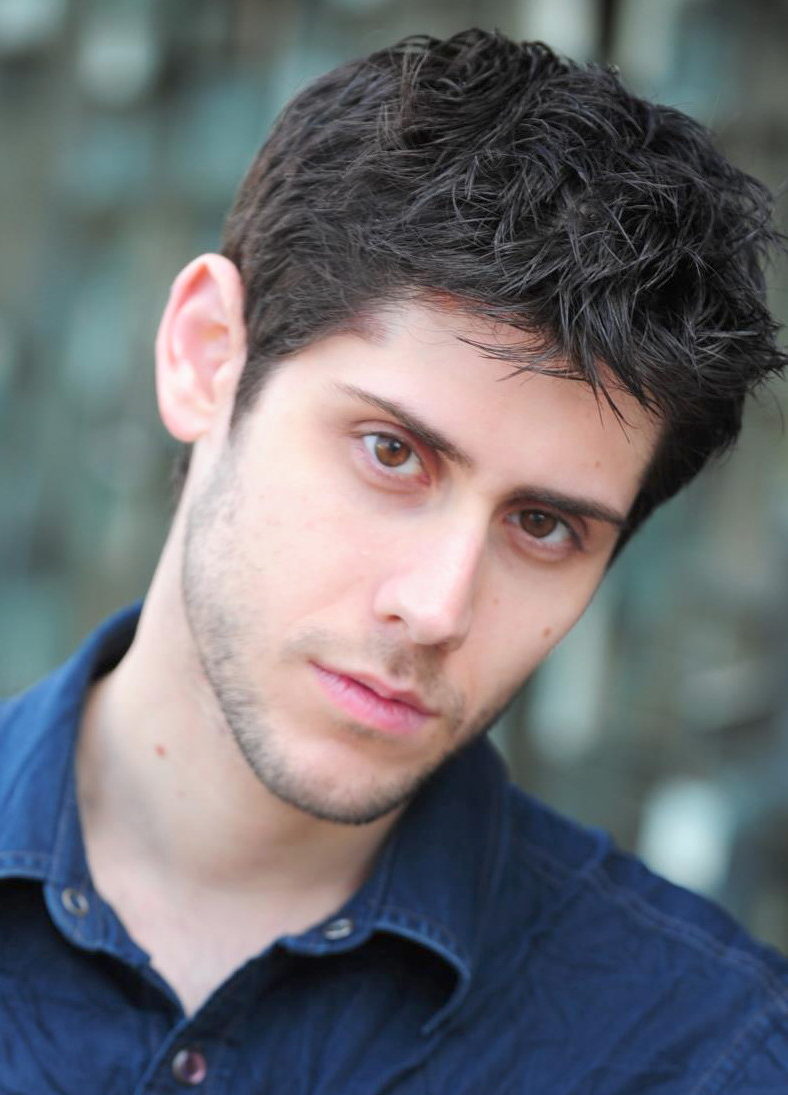 Originally posted on September 14, 2012, this was during the time where we did a week dedicating to
Hey Arnold!
with reviewing the show, doing our top 10 list, and interviewing 3 of the voice actors involved with the show. Out of the three, Ben Diskin had a nice mixture of talking about his early years of voice acting, his well known characters, and advice for anyone who wants to pursue in an acting career. While he didn't remember his experience working in
Hey Arnold,
he still had a love for the show and had respect with all the people who worked on it, including Craig Bartlett.
9.
Wally Wingert
Originally posted on November 30, 2012, Kevin had just finished reviewing
Invader Zim
and we wanted to have an interview with someone who worked on the show. We wrote to various voice actors, but the one who responded back to us was Wally Wingert, the voice of Almighty Tallest Red. He talked about his influences, his love of Batman, and his other voice acting roles such as The Riddler from the
Batman: Arkham
games, Jon Arbuckle from
The Garfield Show,
and more. He gave some good tips on voiceover work and was a very nice guy, overall. Nowadays, he has been casted as voicing Oskar Kokoshka in
Hey Arnold: The Jungle Movie.
It would be nice to have him as a guest for
Casual Chats
for a followup interview, but for now, our interview with him was a good one.
8.
Christina Vidal
Originally posted on November 2, 2012, I had just finished reviewing
Taina
and had gotten a hold of the actress who played as the main character of the overlooked 2001 live action Nickelodeon show. She talked about her years acting in movies and TV shows, being a singer, an acting coach, and her experiences working on
Taina. Taina
was one of my favorite shows around the early 2000's, so it was an honor to get a hold of her talking to her about the program. Since our interview, Christina has been in other TV shows such as
Code Black, The Night Shift,
and
Blue Bloods.
It's nice that she's continuing to appear in more programs, but I'll always know her as Taina.
7.
Noel MacNeal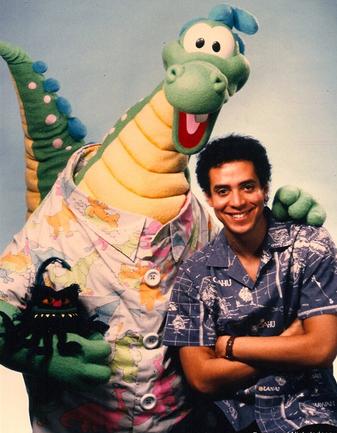 Originally posted on July 6, 2012, Noel MacNeal is a puppeteer who has worked on
Sesame Street
before working on the Nick Jr. program
Eureeka's Castle
as the lovable dragon Magellan. He talked about his experience working on
Sesame Street,
the movie
Follow That Bird, Eureeka's Castle, Teenage Mutant Ninja Turtles 3,
and
Bear in the Big Blue House.
He said some really cool stories on each of those shows and movies and some puppet techniques. Nowadays, he's working on an upcoming online puppet program called
The Show Me Show
to help and teach lessons for autistic children. It's nice to see Noel continuing as a puppeteer for a brand new generation of kids and hopefully will inspire them as much as he inspired Kevin and myself over 25 years ago.
6.
Alisa Reyes
Originally posted on August 16, 2012, after I reviewed
All That,
I interviewed 3 of the show's cast members. Out of the 3, Alisa's was my favorite. She talked about her years in acting in both
All That
and
The Proud Family
as well as her experience in being a DJ for Playboy Radio on SiriusXM. She has been very supportive for Old School Lane throughout the years and even had a cameo in
Should We Say Goodbye to Halcyon Days?
Regardless, she continues to pursue in many forms of media from TV, singing, writing, and online content.
5.
Bill Burnett
Originally posted on January 23, 2013, it was part of a week dedicating to
ChalkZone.
I had first reviewed the show, interview Candi Milo, the voice of one of the main characters Snap, and then interviewed Bill Burnett, the co-creator of
ChalkZone.
He also wrote a few episodes and even wrote every single song on the series. He talked about his musical influences, working on various shows like
Cow and Chicken,
dispelling the rumors that
Simon and the Land of Chalk Drawings
was NOT an influence of
ChalkZone,
and what were his favorite songs that he wrote in the series. It was nice to hear from the man behind another overlooked Nickelodeon show that most people probably didn't know about. Afterwards, I did my top 10
ChalkZone
songs list because I had loved the songs that Bill wrote in the show. It's one of my favorite Nickelodeon soundtracks. About two years later, I purchased an unreleased
ChalkZone
CD from Bill's website and even did an unboxing video on it if you're interested in checking it out.
4.
D.J. MacHale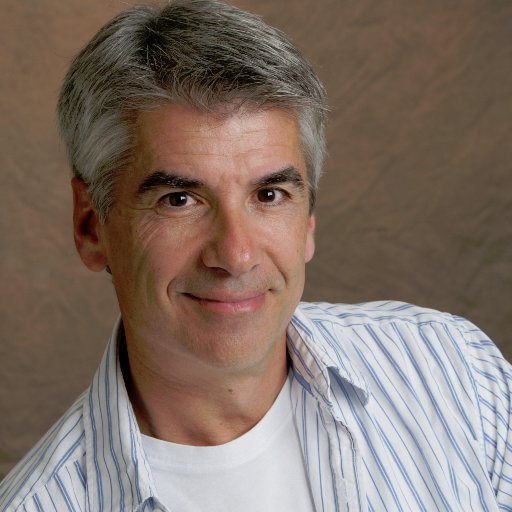 Originally posted on July 12, 2012, this was after the
Are You Afraid of the Dark?
review and the interview with Ross Hull who played as the leader of the Midnight Society Gary. After that, we interviewed the creator of the classic SNICK show himself. We talked about his influences, his favorite episodes of the series, his favorite characters, and his book series
Pendragon.
One of the statements that made the interview stand out was when he said that the live action shows of Nickelodeon and The Disney Channel were so similar that if you put the two of them side by side, you wouldn't know the difference. Even years after we interviewed him, that statement is still true. I have since wrote to D.J. a few months ago to get some information about the canceled
Are You Afraid of the Dark?
movie to discuss about for Nicksmissal III so we occasionally still keep in touch.
3.
Cheryl Blaylock
Originally posted on July 6, 2012, it was posted on the same day as the interview with Noel MacNeal. It made sense since Cheryl is also a puppeteer who previously worked on
Sesame Street
before being playing as the main character Eureeka from
Eureeka's Castle.
She talked to us about some behind the scene stories on the show and the experiences with working on
Sesame Street
and
Muppets Take Manhattan.
Since then, we kept in touch with her a year later when he met her in person at Columbus Circle in NYC talking for almost an hour about more information on
Eureeka's Castle
and The Muppets. It was an amazing experience, especially since
Eureeka's Castle
was a show that we grew up with. She also made a cameo appearance in
Should We Say Goodbye to Halcyon Days?
which was just incredible.
2.
Fred Seibert
Originally posted on September 25, 2012, we posted it on the same day as the
Oh Yeah! Cartoons
review. Kevin and I asked him so many questions from working on advertisement for Nickelodeon and MTV, where the splat logo came from, being the last president of Hanna Barbera, and so much more. He was very nice and took time from his very busy schedule for us to interview him. It's still shocking that almost 5 years later, we would be partnering with his YouTube channel. It's so surreal thinking about that now.
1.
Marc Summers
Originally posted on June 28, 2012, it was our very first blog interview and it's still my favorite. It's the only one on this list that didn't involve with Kevin and I sending our questions via email. It was instead a phone interview and I had actually recorded the conversation on Windows Sound Recorder. I wrote down my questions and Marc's answers on the blog and saved it the audio until I could find a way to post it. But then the computer tower died and I had lost the phone call forever. While I was saddened that I had lost it, it kind of was made up with Kevin and I met Marc at the Slimed! book event at 92Y a year later. We were beyond excited when he remembered us. Then two years later, I did a video about Marc Summers for the
On Your Marc
YouTube channel, which was an honor to do.
That's all for now. Tune in next time as I countdown my top 10 favorite podcast episodes. Hope to see you around Old School Lane soon. Thanks for reading.
-Patricia