As time went on, Nickelodeon needed more kids' shows for children. While they did still have
Pinwheel
on the air, they needed another one for more variety. So on September 1, 1982, Nickelodeon acquired a children's program from Canada called
Today's Special.
The show was about a woman named Jodie who works at a department store alongside the security guard named Sam Crenshaw, a mouse named Muffy, the store's computer system named TXL Series 4, and an employee from the storage room named Mrs. Pennypacker. Thanks to the magic of a magician named Waldo the Magnificant, he brought to life a mannequin named Jeff by giving him a magic hat and saying the magic words "hocus pocus alimagocus. As long as Jeff wore the hat and never left the department store, he can still be alive. If he ever left the store, then he would stay a mannequin forever.
Throughout the episodes, there would be segments in which a character known as the Mime Lady would be quizzing kids on what she was charading. Example being what animal she was portraying as. There would also be cartoons that would play throughout the episode that would teach a lesson. Throughout the episodes of the show, Jodie would teach Jeff about everyday objects and life lessons.The lessons they would learn would teach the young viewers, both by themselves and with visitors to the store. Each episode had a theme or a special occasion.
Each episode would run for 28 minutes without commercials. Before Today's Special went into syndication, there were no planned commercial breaks. So they had to cut back a few minutes so that they could fit enough for commercial breaks. They had gotten many talented people working on the show. The main character Jeff was played by Canadian stage actor, singer, dancer, and choreographer Jeff Hyslop. If you've seen the episodes of Today's Special, you've seen that Jeff has danced and sang for a good portion of each episode. They're both quite good.
The main actress Jodie was played by Nerene Virgin. She was also a news journalist and tried to run for political office in 2007. Today she serves on the board of directors for Phoenix Place, a second stage home for women and children who have survived domestic violence.
She is also a member of the council for the College of Early Childhood Educators, the first such college in North America. Sam was played Bob Dermer, a Canadian children's entertainer actor who worked on a Canadian kids' show called
Readalong
before working on
Today's Special.
He voiced one of the leading characters in the Canadian cartoon
The Raccons
and Grumpy Bear in
The Care Bears
cartoon and movies. The puppeteering for Muffy was done by Nina Keogh, a Canadian puppeteer who had done other kids' shows such as
Polka Dot Door, Readalong,
and
The Friendly Giant.
The show was shot in an actual department store called The Simpsons. The store was built in 1896 for the Robert Simpson Company. In the show, there were brief mentions of the store in a 2 part episode called Our Story. The episode shows the plague that contains the words "Robert Simpson, Merchant, 1896", which is a simplified version of the actual plague that the store had.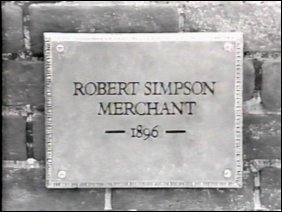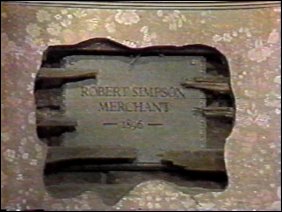 Today Simpsons is no longer there, but another store called The Bay is on its place. But the plague is still there as you can see down below as well as another one.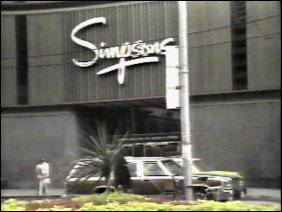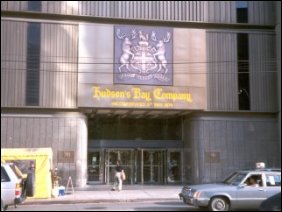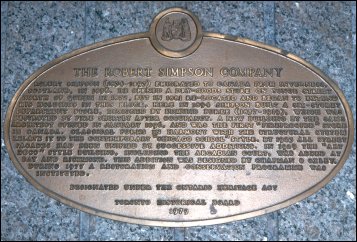 The Robert Simpson Company
Robert Simpson (1834-1897) emigrated to Canada from Inverness, Scotland, in 1856. He opened a dry-goods store on Yonge Street south of Queen in 1872, but in 1881 re-located and began to extend his holdings in this block. Here in 1894 Simpson built a six-storey department store, designed by Edmund Burke (1857-1919), which was destroyed by fire shortly after occupancy. A new building by the same architect opened in January 1896, and was the first "fireproofed" store in Canada. Classical forms in harmony with the structural system relate to the contemporary "Chicago School" style. By 1923 all street facades had been unified by successive additions. In 1929 the "Art Deco" style building, including the Arcadian Court, was added at Bay and Richmond. This addition was designed by Chapman & Oxley. During 1977 a restoration and conservation programme was instituted.

Designated under the Ontario Heritage Act
Toronto Historical Board
1979
---
Little has changed in the store since Today's Special was filming. Here are a few pictures to show you.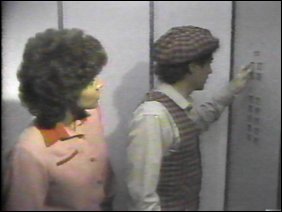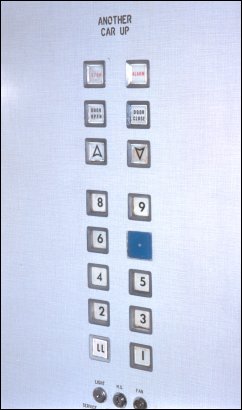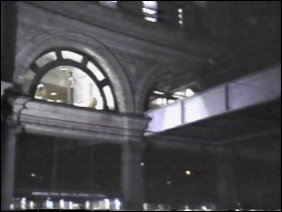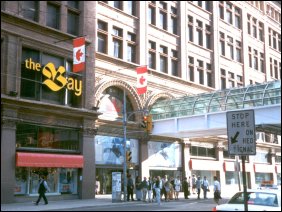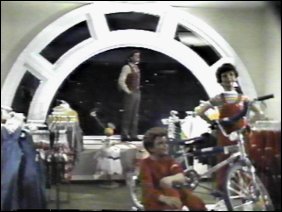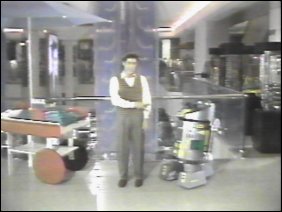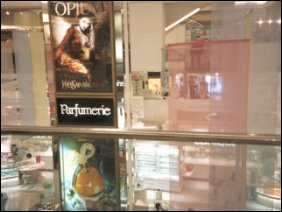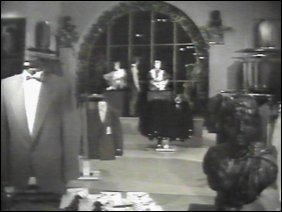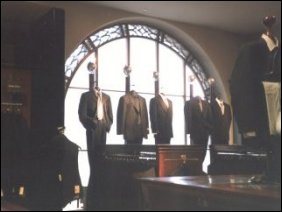 The show lasted for over 5 years ending its run on July 1, 1987. Overall, after almost 30 years later,
Today's Special
is extremely dated by today's standards. The puppetry looks too plastic-y, the characters were nice, but pretty basic for a typical kids' show. Nothing special about them. Also the designs of everything really has an early 80's look. Not to mention, they were pretty much like every other kids' show that was showing at the time, so it was pretty much just another one in the collection. This was also during the time in which
Sesame Street
was growing in popularity,
Mr. Rogers' Neighborhood
was still viewed, and
The Great Muppet Caper
was released a year before, so we were pretty much spoiled with the abundance of other high quality children's programs and puppeteering from the United States.
Plus, you can tell that
Today's Special
wasn't from the U.S. It had a foreign kind of essance that wasn't ignored when I kept watching it. However, I found it to be quite charming. There was something about it that made me feel good about it at the end. They were trying really hard to create a good kids' program, so I applaude them for that. The songs and dances were okay since Jeff is a professional choreographer. It just hasn't aged very well. A little hard recommending checking out unless you're into 80's kids shows.
That's all for now. Tune in next time as we discuss a Canadian show that put Nickelodeon on the map and gave it an iconic substance still used today. What was the show called again? I don't know.
Hope to see you around Old School Lane as soon as I shower. Thanks for reading.
-Patricia